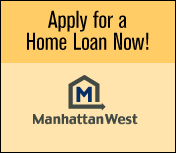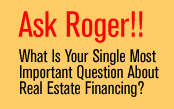 Roger Schlesinger "The Mortgage Minute Guy"
Cheap Yogi vape juice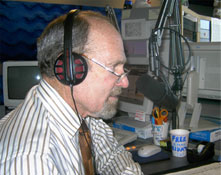 Roger Schlesinger, originator of the nationally-renowned Mortgage Minute, has been helping educate his clients to meet their real estate financing needs for over 25 years. Roger's "Mortgage Minute" is heard daily on over 400 stations across the nation and has become the driving force in Roger's consumer-oriented, "mortgage education" approach to residential lending.
Roger is most notably featured on Salem Radio Broadcasting with acclaimed National talk show hosts Hugh Hewitt and Michael Medved. Every week day, Roger interacts with his hosts and explores the complicated financial markets in order to enlighten his listeners and direct them along their own unique road to financial freedom.
Roger's "Mortgage Minute" Named as Award Winning Radio Campaign…
Roger's "Mortgage Minute" was named as an Award Winning Radio Campaign by the Southern California Broadcasting Association. He is also the resident mortgage broker on Money TV, a financial broadcast seen weekly throughout the United States and Europe as well as parts of the Far East.
Roger is the President and founder of Manhattan West Mortgage, doing business throughout the United States since 1991. Manhattan West is a nation-wide lender currently operating out of seven branches with plans to expand to every corner of the country.
In 1999, Roger wrote his first published work The End of Boring Books on Home Financing which was the initial, powerful, and user-friendly tool that Roger created for his clients to ease the challenges found in approaching mortgage financing.
About the End of Boring Books, screenwriter Brian Taggert writes
"Get ready to smile all the way to the bank….."
"No longer are wit and business mutually exclusive! Roger has
tapped into something very important: How to make home finance, which is inherently dull, interesting and fun. Roger talks to us, not
at us. He shows us how to save money while serving up the facts and rules with a generous helping of humor. One might even call it business entertainment…."
Brian Taggert,
Screenwriter
"Poltergeist" and "What Ever Happened to Baby Jane"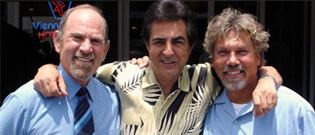 Roger Schlesinger, Joe Mantegna, and Brad Chambers
Roger consults with many celebrities concerning their real estate dealings and financing. According to Joe Mantegna, a long -standing client and friend of Roger's and star of "Joan of Arcadia":
"When it comes to finding the right deal, Roger is like a dog with a rat in his mouth – he just won't let it go?."
From Student of Finance To Educator on the Airwaves
Roger holds a Bachelor of Arts Degree in Economics from UCLA and a Masters Degree in Business Administration from USC, with an emphasis in finance and real estate. He has been active in all phases of real estate for the last 35 years including residential development, commercial and residential rehab, real estate brokerage, and commercial and residential mortgage brokerage.
Roger started his media crusade as the host of the "Mortgage Report" and the "Mortgage Minute" which ran on Southern California cable TV for seven years spanning 1993-1999. In 1997, he began appearing as an expert on home financing on more than 150 radio stations across the country.
In addition to his National Broadcasts, Roger is also heard on many local radio venues including Clear Channel's 690 "The Lounge" with host Brad Chambers.
<<< Click Here to Listen to an Important
Message from Brad


When Roger brought his "Mortgage Minute" to our radio station, I never imagined that just a few months later, we'd be buying a home in Southern California. Our credit had been dinged up a bit (ok, if our credit was a car in an accident, it had been totaled!), but Roger and the Manhattan West team went to work, helped us get qualified.
Now, just two years later, we're homeowners with a ton of equity, a credit score that's over 100 points higher, and we're refinancing to lower our payment, do some upgrades on the house, and put some money in the bank.
Our net worth has increased thanks to what we've learned by being part of Roger's "Network."
Brad Chambers
Host of "The Two Martini Lunch",
690 "The Lounge"